Testimonials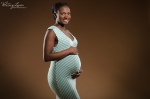 Kaysia
"Whitney was very professional with my maternity shoot. She and her assistant were very patient when I needed to sit down and take breaks. She was prompt with communicating with me. Her packages were reasonably priced. My photos turned out beautifully. My family and friends were very impressed with her work. I can't wait for her to do my newborn shoot."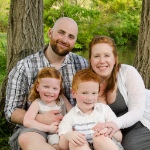 Erin
"My husband and I hired Whitney to take our family photos/my photos for my maternity session. She was very nice, approachable, and professional. We met at our desired location, and everything came together fabulously. We absolutely love our photos, and we are planning on hiring her again once our baby arrives! Thank you Whitney!"
Tara
"Whitney did a newborn shoot for our 3 week old daughter Lily. We loved it!! We were able to capture the sweetest pictures that we'll treasure forever. Whitney was professional, creative and fun. She also came to our house. Not having to travel with a newborn was an added bonus. My husband and I highly recommend her!"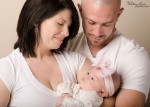 Jammie
"I just want to express my feelings about my family's photo shoot with Whitney Levin, to sum it up it was amazing!! My fiancé, daughter, and myself had never had our photos taking before, we had no idea what to expect and if our newborn baby was even going to cooperate. Once we arrived, Whitney did everything she could to make us feel so welcomed in her home! She didn't even get discouraged with my daughter crying a lot at the beginning, but my daughter Madison ended up coming around to all smiles! The pictures were the most wonderful captured moments we now have, and one of the most amazing experiences we got to have as a family! I already do, and will continue to, recommend Whitney to my family and friends and would totally use her again! Sincerely Jammie, Steven, and Madison!"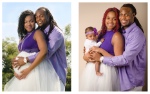 Regina
"Absolutely loved the process and the results! Whitney's passion for what she does, makes for an even more enjoyable photoshoot experience! Everyone asks me where I get my pics from and I ALWAYS recommend Whitney Levin Photography! She is professional, and enthusiastic, THANK YOU!"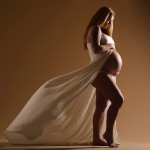 Jessica S.
"I was lucky enough to have known Whitney from school and witness her bloom into an amazing photographer, so when I found out I was pregnant I knew the exact person to take my maternity pictures and make me feel as comfortable as she did. During the shoot, I couldn't help but ask a ton of questions and truly got inspired that she loves what she does. I felt extremely comfortable and not once did she let my feet go swollen from standing too much! When I arrived, she had previously ordered a maternity dress for me that she felt was her vision for the shoot.. needless to say I never felt more beautiful. I am more than happy with the pictures and so grateful I was able to be apart of Whitney's portfolio .. I will cherish these pictures forever and would recommend anyone that is looking into getting their pictures done that exceeds their expectation.. thank you so much Whitney!!!"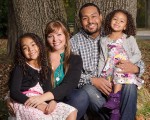 Jessica J.
"Thank you Whitney Levin Photography for a great experience during our family photo shoot. We truly appreciated your patience with us and our girls. We know that it is not always easy to shoot with excited little ones, but you did an amazing job catching all the priceless moments. The onsite location you chose could not have been more perfect for our family photos either! You made us feel comfortable and at ease during the entire shoot, which of course made the pictures that much better! You over exceeded our expectations with the final proofs and delivered photos. We will be back for more family photos soon! Thanks again for everything!"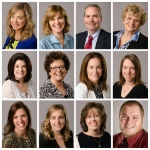 Daniel
"Whitney was wonderful! Great headshots and at an affordable price. Would definitely recommend Whitney Levin Photography!"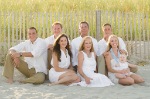 Brendan
"Whitney, just wanted to let you know you did a fantastic job with the pictures you took. You're very talented! Thanks again for capturing some great memories for our family!"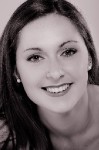 Danielle
"Working with Whitney Levin Photography was a great experience. She is professional along with warm and welcoming! She made sure that the end product was exactly what I wanted. I would most definitely work with Whitney Levin Photography again and would recommend anyone looking for a great photographer experience to work with her as well!"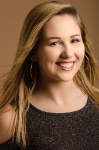 Nicole
"This was the best photoshoot I have ever been to! Whitney is extremely professional and knows exactly the right way to pose you to make you look amazing and flawless! I would recommend her services to anyone and everyone:) She makes you feel beautiful no matter what and the pictures always turn out priceless :)"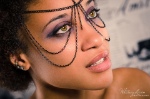 Alyssa
"Whitney is the type of photographer that can capture you at all angles and have you feeling like a top model. She is very professional and dedicates every minute of your time to producing the best shots possible. I've walked away numerous times more than satisfied with her work & pleasantly surprised at the quality of my shoots. You may walk in uncertain about how you may look, but you'll definitely walk out of the shoot very pleased and with confidence. I highly recommend working with Whitney Levin Photography as I do not feel that you would be disappointed."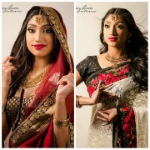 Annjela
"I modeled for Whitney for 3 separate shoots- 2 solo and 1 group. I'm a relatively shy person- I don't like all the attention on me so a solo photoshoot gave me a little anxiety. Whitney put me at COMPLETE ease, she was conversational and guided me through the whole process. I was thrilled with how the photos came out. I looked like ME and not a posed, cheesy version of myself. Love love love Whitney, and I highly recommend her."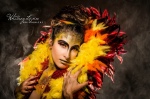 Talia
"Whitney is so much fun to work with! She has such an artistic eye and makes you feel so comfortable no matter what the photo shoot is for. I've done several fun, artistic shoots with her. She had a professional makeup artist come in and do my makeup and it was AMAZING! I looked and felt fantastic. Highly recommend her for any and all photography needs."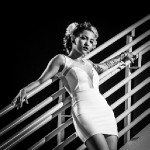 Jordan
"It was a pleasure working with Whitney. I didn't get the chance to meet her prior to our shoot, so I was definitely a little nervous meeting day of, since we connected through Model Mayhem. But she was awesome and made me feel really comfortable. I've worked with a few other photographers and she's very in tune with you as you shoot. Communication made all the difference! Very open to recommendations, but she didnt need many. I'd love the chance to work with her again. The final photos were stunning; definitely beyond my expectations. You can definitely see she takes pride in her photography and that's important, it makes a huge difference, so of course I'd refer people to her. Genuine person, I enjoyed shooting with her."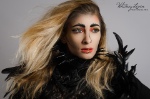 Alex
"Such a great and artistic photoshoot with Whitney :D !! One of my first photoshoot in America and I keep great memories of Whitney's professionalism :D !! The pictures we did are gorgeous and are part of her "Birds" Series :)!!"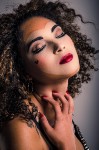 Bianca
"My experience with Whitney was great! She knows how to make a person look like art. I would recommend her to all of my friends and will continue to do photos with her! You can see in her work that this is her passion!"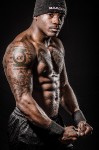 Darrell
"Working with Whitney Levin was a pleasure she is very creative and very easy to work with. She creates a easy work enviroment that makes you feel comfortable. After seeing the finish products, I was at a loss for words. They were very well done, even made me disbelieve that it was me in the pictures. I would definately recommend Whitney Levin. She is a first class professional, creative mind, and tier 1 photographer."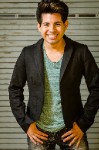 Matt G.
"My experience and photo shoot with Whitney was nothing less than extraordinary. I was anxious, nervous, and excited for the shoot for my website and portfolio. I had never modeled before, for anything, and I had so many questions from what to wear, where to stand, how to smile, which background, and Whitney guided me through everything. I really appreciated her patience and her input. Her knowledge and strong passion for photography was clearly evident. She engaged me as a photographer and as a peer and her ability to relate, outgoing personality, and persistent work ethic really helped get me in the "mood." Once I opened up we both had a blast. The "look" I was going for was a mix of youth, business, fun, casual, and fashion. I think she really captured my personality in my photos and it was exactly what I was looking for. Honestly, I was a bit skeptical at first, the whole idea that a person can come "through" in a picture, because a photo seems so still and "posed." However, she showed me that when you let loose, work with the camera, and add your own flare to the shoot, your personality genuinely comes through in your pictures. The photos came out amazing. Even when I was bummed that I couldn't take a shot in another color shirt because I didn't bring it, she was able to edit a picture we already shot to give me what I asked for. Whitney goes above and beyond with her work and is a real professional. She takes her job seriously, is a very talented photographer, and her creative eye is truly unique. I would highly recommend doing business with Whitney, you won't be disappointed."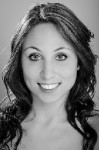 Antonella
"Whitney was amazing to work with. She made me feel really comfortable and made it a really fun experience. After every shot she said how great they looked which made me feel really good and confident and made the rest of the shoot a lot easier! The pictures came out so much better then I could ever imagine, I love them!"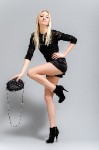 Carolyn
"I just wanted to thank you for helping me build my portfolio as a model. You were super cool and so nice during our photo shoots together. You understand that it's important to make your model feel comfortable, and you did that. The pictures turned out amazing every time! And like you promised, you printed and gave me the photographs. Thank you so much again, Whitney! We had fun. Sincerely, Carolyn"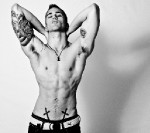 Eric
"After knowing Whitney for over a year, I had always been fond of her photography skills, and professional nature. When she propositioned me for a photo-shoot, I was more than happy to oblige. During the shoot, the atmosphere was fun to say the least, and she knows how to work with the individual to bring out their more camera-savvy characteristics. I was very impressed ; the studio was well kept, the gear and equipment were top notch and of a professional-standard. I truly felt like I was walking in to a private shooting, and that I was in good hands. Not to mention, she knows how to relax and make the person comfortable, so as to better the picture quality. Overall, out of the numerous photographers I know, I'd give her a 10/10."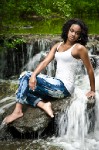 Regina
"After having known Whitney most of my life, and seeing her passion for photography develop I can't say that I was surprised with how satisfied I am with the final photos. Her love for adventure and beauty in nature worked right with me, and we both love water! She gave me great direction and I felt really at ease working with her. I liked that she had a general view of what she wanted but she also let me play around with my own poses. Not only did the pictures come out beautiful, I LOVE that she highlighted my natural beauty and did not make me look fake as is practice for some photo editing. Also there was quick turn around of posting the pics; which is always a plus!In short, everything was tasteful, fun and worry free. I would definitely work with her again and would HIGHLY recommend that others work with her as well!"

Shannon
"I thoroughly enjoyed my experience with Whitney she was understanding in that we have a newborn and came out to the house. She was excellent in working with our two year old and the photos came out amazing. I have already recommended her to others and would again and again. I can't wait to do spring portraits with her in April. I give her five stars for being professional and personable. Love the photos."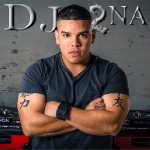 DJ 2NA
"Personally, I think Whitney is the best Photographer I've worked with so far and that means alot. Especially coming from me, a DJ, where I have met tons of photographers. I have also performed on Latin Network Telemundo and been part of numerous amount of radio shows but the fact that she has taking her time to get to know the art of photography and gets the right shot every time, I think that's why she stands out to me and recommend her to any event you may have. "